BE Bucket Elevator Gearbox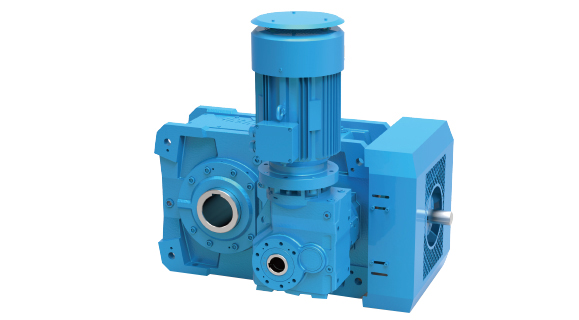 ◆ Powerful gearbox with unique concept designed for full-load conditions.
◆ Excellent ecological design adds luster to your brand image.
◆ The main and auxiliary drives can be automatically switched through electric control and remotely controlled for easy installation, debugging and use.
◆ Integrated design of main / auxiliary transmission, compact structure and high reliability. 
◆ High-quality backstop and overrunning clutch are selected, with small volume and high safety factor, which can meet the working conditions of full load auxiliary transmission.
◆ Up to 93% of modular design, international production, faster production and logistics cycle.
◆ Higher power density can save you equipment installation space and the overall structure is more compact.
◆ High reliability and long design life can effectively reduce your use cost and maintenance cost.
◆ Without auxiliary transmission configuration and multiple output and assemblies, it can meet various cases.
◆ Transmission stage: 3-stage or 4-stage
◆ Mounting types:

◆ Output shaft: solid shaft, hollow shaft (parallel key, shrink disk)

Cement ● Port ● Metal ● Chemical