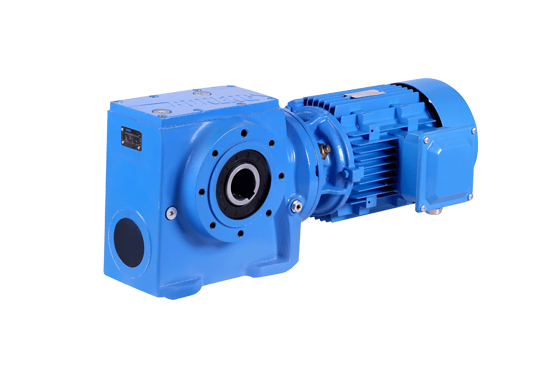 ◆ Low backlash gearmotor designed with flexible and modular concept.
◆ Excellent ecological design adds luster to your brand image.
◆ Larger speed ratio coverage, meeting smaller and larger speed ratio transmission requirements, and wider application scenarios.
◆ The FEA design of the casting housing, which improves the running stability by 30% and effectively reduces the noise of the whole machine.
◆ The large-modulus gear design and enhanced bearing arrangement ensure higher reliability and longer service life.
◆ Up to 94% modular design, international production, faster production and logistics cycles.
◆ Higher power density can save you mounting space and the overall structure is more compact.
◆ High reliability and long design life can effectively reduce your use and maintenance costs.
◆ A variety of output and assemblies can meet more than 400 mounting cases.
◆ Transmission stage: 2-stage
◆ Mounting type:

◆ Output shaft: Solid shaft, hollow shaft (parallel key, shrink disk, involute spline)

Port ● Power ● Mining ● Cement ● Paper ● Textile