HK Helical Gearbox with Extended Center Distance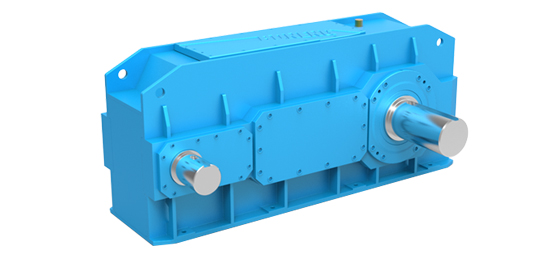 ◆ Extended center distance gearbox with unique concept designed for cranes.
◆ Excellent ecological design adds luster to your brand image.
◆ Extended the center distance between input and output shafts, larger mounting space of drum and larger rope capacity. 
◆ The FEA design of the housing improves 30% of support rigidity and operation stability. 
◆ Input adopts labyrinth seal, more perfect sealing performance, adapt to more severe working conditions. 
◆ Up to 93% of modular design, international production, faster production and logistics cycle. 
◆ Larger center distance saves you mounting space and the overall structure is more compact. 
◆ High reliability and long design life can effectively reduce your use cost and maintenance cost. 
◆ Transmission stage: 3-stage or 4-stage
◆ Mounting types:

◆ Output shaft: Solid shaft (parallel key, involute spline, type C gear),hollow shaft(parallel key, shrink disk, involute spline)

Crane ● Conveyors ● Port ● Metal