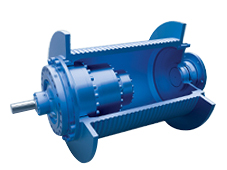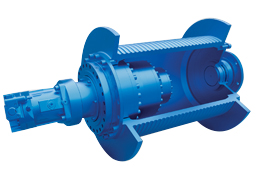 ◆ Highly modular design.
◆ Compact structure, small size and light weight.
◆ Wide range of transmission ratio, high efficiency, stable operation and low noise.
◆ Several planet wheels transmit load at the same time, so that power is shunted, to realize the composition and decomposition of the motion.
◆ Can be installed directly inside the drum, save space, especially in the case of narrow space, it is a more economical solution.
◆ Housing and planet carrier are designed through computer simulated deformation and stress analysis.
◆ Planetary transmission stages:2 stages, 3stages or 4 stages.
◆ Input modes: PW with electric motor input and hydraulic motor input, when hydraulic motor is input, the gearbox comes with hydraulic release—spring brake multi-plate parking brake system.

◆ Output modes: flange or ring gear.

Winch ● Capstan ● Tower crane ● Roof crane ● Crane ● Bridge-erecting crane ● Crawler crane ● Truck crane ● Offshore platform